Hotel Zachary
Authentic
neighborhood

style
In the Heart of Wrigleyville
Hotel Zachary at Gallagher Way is Chicago's most distinctive boutique hotel. An authentic Wrigleyville neighborhood experience nestled just across the street from historic Wrigley Field, Hotel Zachary combines a vibrant, modern aesthetic and rich, classic elements with a unique neighborhood character that can't be found anywhere else in Chicago.
Inspired by the designs of world-renowned Wrigley Field architect and Chicagoan Zachary Taylor Davis, this is where history and style come together effortlessly. From the thoughtful amenities and artistic touches in every guest room to locally infused dining and signature cocktails, you'll experience a memorable stay whether you're a baseball fan, curious traveler or local in-the-know.
Get the vibe of an amazing city, wrapped in the friendly embrace of the classic Wrigleyville neighborhood, with a level of personal service that will surprise and delight at every opportunity.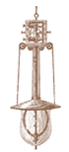 Inspired
Design
History + Style
From our spacious lobby to our communal tables, vibrant outdoor patios and unique guest rooms with a touch of home, Hotel Zachary at Gallagher Way effortlessly brings together history and style, to create an authentically Chicago hotel. The thoughtful blend of classic and contemporary design, balances rich, dark woods with the strength of steel, the versatility of copper and the durability of leather.
Live like a local in the heart of a true neighborhood. Experience a warm, inviting hub with welcoming spaces to meet, drink and gather — and experience all that a genuine Lakeview hotel has to offer.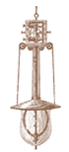 Live
Like

a

Local

Accommodations at Hotel Zachary don't begin or end at the front door. Step out into the neighborhood and you'll feel the warmth of genuine Chicago smiles everywhere you go. Enjoy a bike ride along the miles of beach that stretch along the lakefront or an afternoon of shopping in one of the many unique boutiques that dot the neighborhood. In the evening, take in a live show at one of Chicago's iconic music venues then savor some of the world's best dining right in Lakeview. With over 30 theaters, nearly endless dining options, numerous art galleries and museums, and a variety of leisure activities available, the Lakeview neighborhood is where locals come to play.
Cuisine

&

Cocktails
World Class. Local Flavor.
Our culinary roster of all-star, award-winning Chicago chefs makes Hotel Zachary at Gallagher Way a world-class restaurant destination. The wide variety of authentic cuisine, from five-star dining to street tacos and tequila, makes it a place for everyone.
Destination
Map
A destination within a destination, in the heart of Chicago's iconic Wrigleyville neighborhood.