Authentic

neighborhood

style

— in the

heart

of

Wrigleyville

.
About
The Hotel
The Neighborhood
The Spark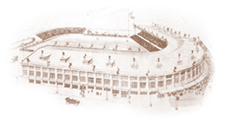 Authentic neighborhood style
Hotel Zachary is Chicago's most distinctive boutique hotel. An authentic neighborhood experience nestled just across the street from historic Wrigley Field, Hotel Zachary combines a vibrant, modern aesthetic and rich, classic elements with a unique neighborhood character that can't be found anywhere else in Chicago.
Inspired by the designs of world-renowned Wrigley Field architect and Chicagoan, Zachary Taylor Davis, this is where history and style come together. From the thoughtful amenities and artistic touches in every guest room to locally-infused dining and signature cocktails, Hotel Zachary is poised to deliver a memorable guest experience, whether you're a baseball fan, curious traveler or local in-the-know.
An authentic city experience, wrapped in an iconic neighborhood
Hotel Zachary is nestled just across the street from historic Wrigley Field, in an iconic city neighborhood, yet just minutes from Lake Michigan's beautiful coastline and a quick ride to downtown.
Whether it's the ultimate baseball fan experience, a sunny afternoon hitting celebrated neighborhood spots or a night of live music in Chicago's hottest venues, Hotel Zachary guests live like locals. And with Chicago's self-appointed status as "the friendliest big city in the world," our locals are always more than happy to share their city knowledge — from windy city traditions to hidden gems.
Named after an architectural legend
Hotel Zachary found its inspiration in Zachary Taylor Davis, one of Chicago's most significant architects, and the visionary behind Wrigley Field. Considered to be the Frank Lloyd Wright of baseball architects, Davis looked beyond the conventional wisdom of the time and in 1914 laid out a bold, original vision of a ballpark that has still never been duplicated. Wrigley Field, once known as Weeghman Park, has become a "baseball cathedral" that, to this day, is still considered the most iconic ballpark in baseball — and one of the greatest venues in all of sports.
Davis was born in Aurora, Illinois, studied at the Art Institute of Chicago and, together with his wife Alma, raised their children in Chicago's Kenwood neighborhood.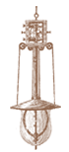 Accommodations
Open, inviting spaces
The overall design is a thoughtful blend of classic and contemporary elements that create a carefully balanced aesthetic. Elevated and attentive design begins in the intimately spacious lobby and continues throughout the public spaces, communal tables, vibrant outdoor patios and private dining spaces.
Hotel Zachary offers a welcoming gathering place for travelers and locals to unplug, unwind and connect.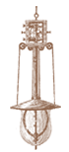 Accommodations
Dwellings with a touch of home
Hotel Zachary's authentic experience extends into thoughtfully-appointed guest rooms and suites. Each room design is infused with subtle nods to Wrigley Field architecture, baseball history, the city and its neighborhoods. Further inspiration was drawn from architectural and design elements unique to iconic Wrigley Field and the surrounding Lakeview neighborhood.
Carefully selected furnishings, finishes and artwork create a warm sense of home.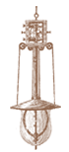 Accommodations
Live like a local
Hotel Zachary's accommodations don't begin or end at the front door. Step out into the neighborhood and you'll feel the warmth of genuine Chicago smiles everywhere you go. Enjoy a bike ride along the lakefront, shopping in the unique nearby boutiques or a live show at one of Chicago's iconic music venues. The north side neighborhoods are bursting with amenities that complete the experience.

Eat

&

Drink

The team of all-star Chicago chefs have earned countless awards from James Beard, Michelin and Bib Gourmand, making Hotel Zachary a world-class restaurant destination. Yet the wide range of inspired cuisine, from five-star dining to street tacos and tequila, make it a place for all. Meetings

&

Events
A space for any type of gathering
Host a private event in Hotel Zachary's beautiful Alma Room. Schedule a conference or reception in the state-of-the-art American Airlines Conference Center. Every one of your guests can enjoy outdoor yoga, farmers markets, movies, music and more at The Park at Wrigley — the north side's new town square. Baseball at Wrigley Field is just the beginning.